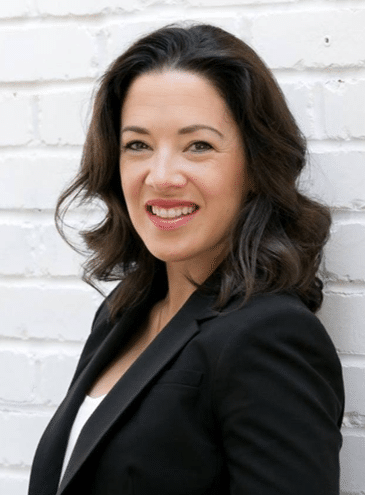 Kelley Olinger is a Coach, Consultant, and Founder of Reconcile Your Wallet (www.reconcileyourwallet.com), where she assists high-achievers to align their personal finances with their goals and aspirations. Kelley worked in Residential Real Estate with a focus on pre-construction development for over a decade in Victoria, British Columbia and recently completed her MBA. In this article, she discusses what is financial stress and how to overcome it.
Why do you feel the financial topic is important to add to a website that talks about health and wellness?
Financial topic contributes to so much to stress. Financial stress robs you from positive energy to be out doing active things because you are so down and out. People get sick more often with this kind of stress because stress in itself is toxic. Having financial stress looming over your head creates a very negative energy and a feeling of a constant worry. You can become depressed or even get sick more often or you're not out exercising or enjoying life. Financial stress strips your energy and instead of enjoying fun activities, you're essentially walking with a cloud of financial stress above your head, day in day out!
We can consider this as the perfect triad – health, family, and finances. These are our biggest stresses. If you have poor health, it's going to affect and stress your family and obviously your wallet. If you have financial issues, it will likely stress your family or you're not going to be able to afford good healthcare or to be able to have good food and buy quality products or medication.
The other thing that might be a bit far-reaching is, if people are struggling with what activities they like to stay fit on or to heal them, some of those things cost money. Obviously, there are some sports that you can do that don't cost much money but for some people who just had a hip replacement, part of their rehabilitation process may require getting a gym or a pool membership to do regular aquacise. Getting into rehab costs money or simply having membership costs money. Therefore, how do we get physically well again if we can't afford it?
How to deal with financial stress?
A lot of people get themselves in too deep of financial debt and they feel embarrassed and stuck as if everything becomes out of their control.  The tendency is also to keep it a huge secret and often time we don't reach out for help and resources on how to get it under control. Sometimes we are also not ready to admit that we need to make some lifestyle changes. We must remember that until we get it off our shoulders and tell someone, it will never change for us. Like most things, if we don't admit we have a problem, we can start fixing it.
Some of the ways to finally work on addressing your financial stress is to write all of your expenses, go through them and work on your cut back. Start researching on everything to do with personal finance; for example, learning how to budget, how to cut back and earn more instead, find out where your money was spent and finally ask yourself, "What do you want your money to do for you once all of the debt is paid?".
What are the expectations with the content that we've put on in the coming months?
We will cover tips on how to create a budget. A lot of people freak out when they hear the word budget because they feel that it is very restrictive and you are not allowed to do anything. Learning how to budget it will give you a sense of control and also it can eliminate the guilt from spending. We will also discuss different types of credit cards. Sometimes people don't know there are different types of credit cards and if you use them wisely, you will realize that some cards are more beneficial in terms of rewards offer or the perks associated with it. An example would be like travel credit cards wherein if you're renting a car, you have the privilege to waive the additional insurance fee. Lastly, we will also discuss how to plan for expenses that are unexpected and tackle debt.