Without a doubt, intermittent fasting has become one of the most popular diet trends over the past several years. But what exactly is intermittent fasting? Can the method help a person lose weight safely and effectively? And is this weight loss plan suitable for everyone?
We've got the skinny on all the things you may want to know about intermittent fasting. Read on to learn about different ways to practice intermittent fasting, the pros and cons of it, and a little bit of information on how it all works.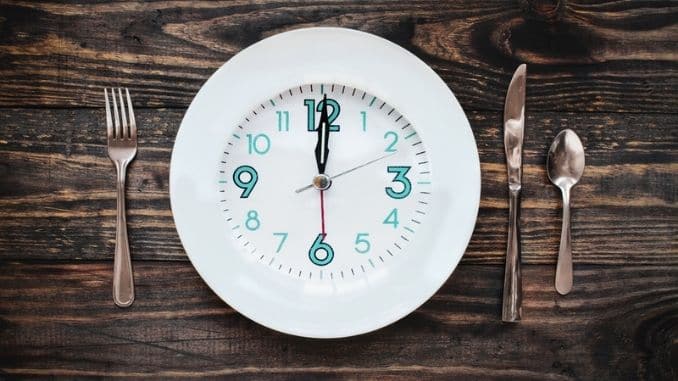 What is intermittent fasting?
Intermittent fasting is a term used for any system of voluntary food avoidance at particular intervals for weight control or maintenance. People who want to lose weight with intermittent fasting divide their days or weeks into periods of eating and periods of fasting.
In general, folks who use intermittent fasting do not avoid any types of food or food groups when they eat. Rather, they rely on consuming less overall food throughout their days or weeks. For some intermittent fasting plans, the fasting periods are strict – allowing just water and non-caloric beverages. On other plans, dieters can consume a low amount of calories during their fasts.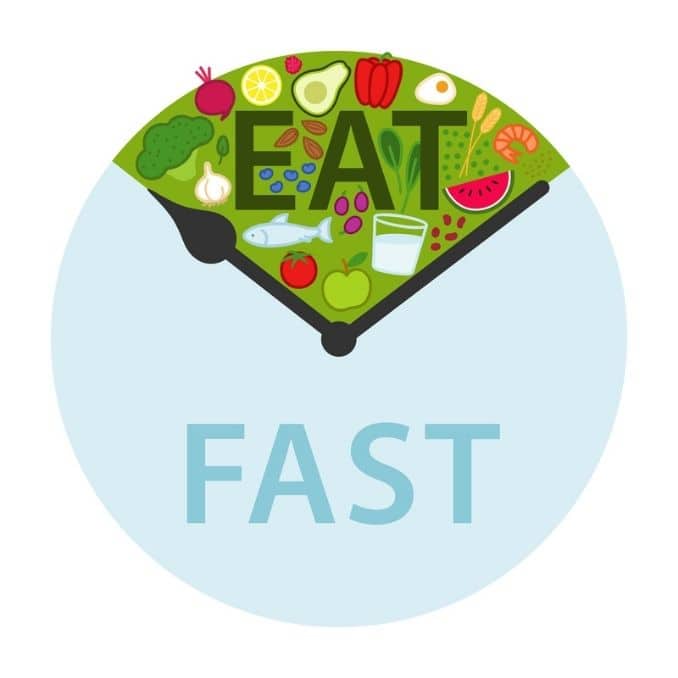 How does intermittent fasting help a person lose weight?
Intermittent fasting isn't magical, or even new. It's actually just science. Forgive me if this seems like I'm oversimplifying weight loss here. But generally speaking, we know that a routine calorie deficit will cause a person to lose weight. Ideally, a person can take in fewer calories than usual to lose weight, or burn more calories exercising than he or she consumes. Intermittent fasting largely relies on the former approach to weight loss. Eating less often than normal, due to routine periods of fasting, will typically result in fewer calories consumed and an overall reduction in weight.
What are the most common intermittent fasting schedules?
While intermittent fasting is one method to lose weight, there are several unique ways to do it. Many of the intermittent fasting plans are pretty intense and meant for people without underlying health conditions and with no history of eating disorders. Other types of intermittent fasting schedules are so simple that a person may already be fasting intermittently without even trying.
Here are some of the most popular intermittent fasting schedules:
The 5:2 Diet Plan – Made popular in 2013 by a British journalist named Michael Mosley, the 5:2 Diet Plan, also called The Fast Diet, is a form of intermittent fasting wherein a person eats as usual for five days of the week. Then, on the remaining two days of the week, he or she eats a very low-calorie diet.
For example, if you were following the 5:2 plan, you might choose to eat normally on Mondays, Wednesdays, Thursdays, Fridays, and Saturdays. Then, on Tuesdays and Sundays, you would restrict yourself to just 500 calories if you're a woman or 600 calories if you're a man. The low-calorie days (fast days) should be non-consecutive days when you're following the 5:2 Diet Plan.
Alternate Day Fasting – This form of intermittent fasting allows a person to eat normally one day, fast the next day and go back to eating normally the day after, and so on.
Skipping Breakfast; 18:6 Fasting – While many nutritionists may consider it a bad habit, some people have embraced skipping breakfast as a form of intermittent fasting and a good way to lose weight. If you eat dinner at around 6 pm, avoid snacking before bed, skip breakfast the next morning and have lunch at noon, you'll have fasted for 18 hours. If you continue with this eating schedule, you are free to consume all the food you like between the hours of 12 and 6 pm. Then repeat the 18:6 cycle.
The Leangains Protocol; 16:8 Fasting – After being well known on the internet for years, Martin Berkhan wrote a book in 2018 called, The Leangains Method: The Art of Getting Ripped. Researched, Practiced, Perfected. Berkhan recommends that men fast 16 hours a day and women 14 hours a day on his program. They are then allowed to eat during the 8 or 6 remaining hours, respectively. The Leangains Protocol allows for no snacking during the fasting hours and recommends that the fast begin after dinner one day and end around noon the next day. This is very similar to the 18:6 plan above. However, with the Leangains Protocol, the fasting period is shorter and there is a huge focus on exercise and supplementation. Leangains is less about weight loss and more about getting ripped, healthy, and strong.
One Meal a Day Plan – When people consume only one meal a day, they are using the one meal a day intermittent fasting plan. This is also known as an OMAD schedule. This schedule provides about two hours of eating time and 22 hours of fasting each day. This would be noted as a 22:2 intermittent Fasting Plan.
The Warrior Diet – The Warrior Diet is based on a 2002 book by Ori Hofmekler. The Warrior Diet is another type of one meal a day intermittent fasting plan. However, The Warrior Diet calls for 20 hours of fasting and 4 hours of feasting. It's based on the idea of Spartan warriors who likely ate very little during the day as they were battling each other, then celebrated their victories with plentiful feasts at night. During the 20 fasting hours, Hofmekler's Warrior Diet allows for light snacking on things like fruit, eggs, and broth. Exercise is encouraged while you're fasting on The Warrior Diet.
Eat Stop Eat – Brad Pilon, a nutritionist, and intermittent fasting proponent wrote the book, Eat Stop Eat, in 2007. Pilon's plan encourages his followers to attempt a 24 hour fast a couple of times per week. However, a nice selling point to Pilon's plan is that you fast for 24 hour periods twice a week, but you never go a day without eating. How? By fasting from 10 am Monday until 10 am Tuesday, or 7 pm Thursday until 7 pm Friday, you'll be able to eat on both fast days, but still abstain from food for 24 hours at a time. Exercise is encouraged while you're fasting with the Eat Stop Eat plan.
Extended Fasting – Some intermittent fasting plans call for extended periods of fasting. The idea is that it gives your digestive system a long break and allows your body time to use up stored energy for a while. Extended fasting programs recommend fasting for 36 or 48 hours, once a month.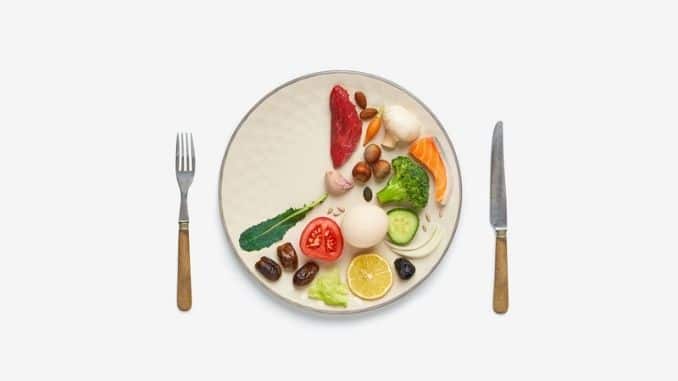 What do we like about intermittent fasting?
First, we love that intermittent fasting is actually very effective for weight loss. Most overweight individuals will be successful at losing weight if they routinely follow any of the intermittent fasting plans we have outlined above.
It's also convenient that intermittent fasting doesn't require any special equipment or significant costs. You can basically find all the information you need online to get started on your weight loss journey.
In addition, intermittent fasting gives your digestive system a good break and helps to reset your body on a regular. When you're fasting, the body is forced to burn stored energy rather than the food you're eating, which is great for most people.
Finally, and perhaps the most important positive attribute of intermittent fasting: The practice does not require a person to give up entire food groups or macronutrients such as fats, carbohydrates, or proteins. Lots of diets will help you lose weight, but not many will allow you to do so while eating liberally from each of the macronutrient groups.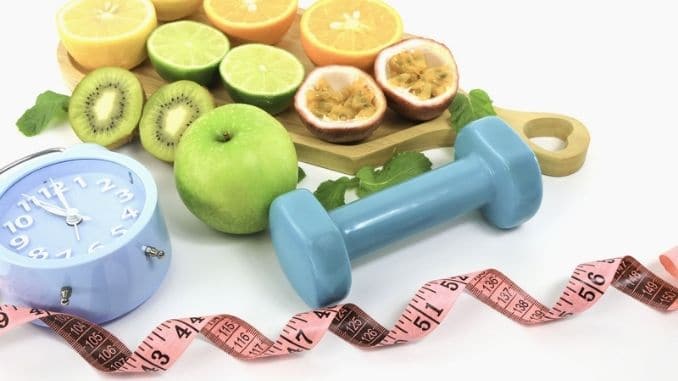 What's not to like about intermittent fasting?
While we truly do like many things about intermittent fasting, there are a few areas of caution. First of all, intermittent fasting can be dangerous for a person who struggles with hypoglycemia (low blood sugar). Most of the intermittent fasting plans allow participants to enjoy coffee and tea during long fasts. For a person with hypoglycemia, caffeinated beverages without food could result in a very serious drop in blood sugar, affecting his or her cognitive state. Similarly, a person with diabetes (high blood sugar) may also struggle when fasting for extended periods of time.
Another critique of intermittent fasting is that it may promote unhealthy attitudes toward food. I don't recommend intermittent fasting for teenagers or for anyone who has previously struggled with any kind of eating disorder. Practicing intermittent fasting could very well lead to an eating disorder over time.
Intermittent fasting is also not appropriate for people who rely on certain medications. If you take any prescription drugs daily, do some careful research about your medications and how they work metabolically before you begin an intermittent fasting regiment.
Lastly, while some of the intermittent fasting programs we mentioned have an exercise component, many of the plans do not. It's definitely a good idea for people to shed a few pounds if they are overweight. But routine exercise is also of key importance for maintaining health.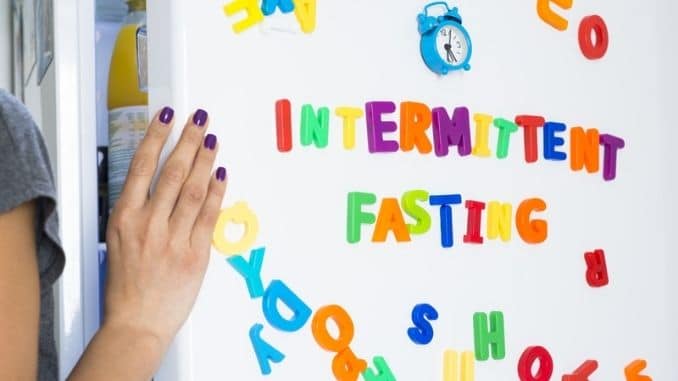 Intermittent fasting may work well for you.
If you're an active overweight person without any underlying health conditions, you aren't on certain prescription medications and you've never struggled with an eating disorder, you might benefit from an intermittent fasting plan. For the right person, a diet like this can be life-changing and a pretty simple way to lose weight.
Melt away stubborn fat easily and naturally. Learn more here.