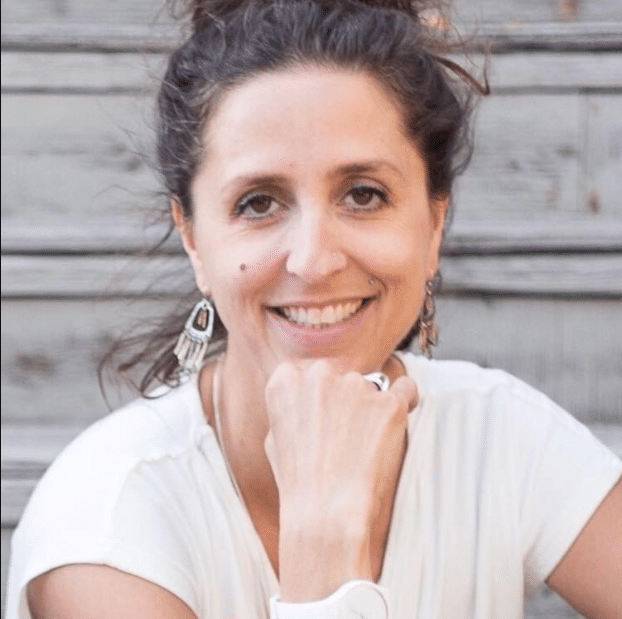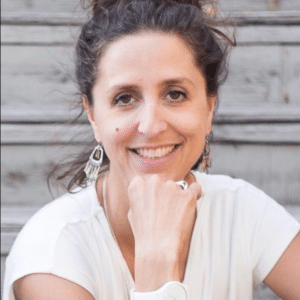 Shyloe Fayad is Okanagan based and the CEO & Founder of Happiness Habits and Radical Wondering Collective. In this article, she discusses the difference between an anxiety attack and panic attack, symptoms of panic attack, and the 5 most important things that you need to know to deal with the panic attack. This is the 3rd article in a series of 3.
Anxiety Attack vs. Panic Attack
It is important to make a distinction between anxiety attacks and panic attacks.
Anxiety attacks are very specific to a particular situation. There is an obvious and particular reason why you are experiencing those feelings. This happens before a particular event or in response to a particular situation. It might be because you have an important speech or report that you need to do, something is due, or asking someone to marry you. There are a lot of reasons we can have anxiety attacks where anxiety really takes over and it almost immobilizes us. Symptoms would include rapid heartbeat, excessive sweating, inability to focus, trembling and shaking.
Panic attack, on the other hand, is different. A panic attack occurs for what seems to be for no particular reason at all. You may just be walking down the street and then your heart starts pounding fast, you're shaking, and trembling. You start to feel like you're losing control. You might be even afraid that you're going to die. It is this strong physiological reaction that several things occur all at once and it seems to have absolutely no real cause. One thing that everyone should know is that panic attacks occur almost to everyone. Once or twice in their lifetime, they can experience a panic attack. And you don't need to be concerned about this. This is something that occurs and it's quite common.
However, if you are experiencing panic attacks on a regular basis and for those who frequently experience panic attacks, they become afraid of their panic attacks. When this happens, this now becomes a panic disorder. And if you suspect that you have a panic disorder, it is extremely important that you see your doctor because they can help you manage it. A panic disorder is a sequence of panic attacks over and over again and often times there is no cause for them. It is advisable to see and talk to your doctor and assess if there's some medication that you need to take, and if there are some lifestyle changes that you need to make that will help you manage your panic attack.
Symptoms of a panic attack:
Sweating
trembling
shaking
sensation of shortness of breath
feeling of choking
chills
hot flushes
nausea
abdominal cramping
chest pain
headache
dizziness
numbness
delusion
At times they are finding it difficult to pinpoint the cause of panic attacks; however, they do have some clues as to things that can potentially create this panic disorder in individuals. They are:
1.) Caffeine and smoking – if you consume a lot of caffeine and if you are a smoker you have a higher risk of panic attacks. If you are suffering from panic attacks and if you ever suffer from anxiety attacks that have a cause on a regular basis, reducing or eliminating caffeine and smoking are going to help your body not switching to panic and not have those reactions so quickly.
2.) Trauma – childhood trauma or having traumatic events like some major life events that are traumatic for you, will put you at risk for panic attacks. New sciences show that we actually hold memories inside us. So we can be affected in a more profound way by even with our experiences with our ancestors, particularly our parents. In terms of trauma, your body holds emotion. If you had a traumatic event in your childhood, a serious illness, or if you were sexually assaulted when you were a teenager and you are now in your 40's and you think you're already past that, but you've been having panic attacks; it is quite possible that it is from that memory. When these things occur and when these are not dealt with in the moment or in the current reality, they just sort of shut down. Emotions, if they are buried alive, they never really die. They only kind of go underground that can resurface anytime something triggers them.
5 Most Important Ways To Deal With Panic Attacks:
1.) Educate your self – Knowledge is power. Do some personal research around your panic attacks. Find out more about the symptoms, causes, and risks and to really gain an understanding around those.
2.) Check with your thinking – one of the things to take a look at is the way you're thinking. One of the other causes or risks for panic attacks is particularly more common and found in people who are extremely sensitive to stress and who are more prone to negative emotions. To begin to become very aware of your thinking because as a panic attack begins and if you start running that negative sort of obsessive thinking around, that will just escalate your panic attack.
3.) Avoid caffeine and smoking – though these help a lot of people in their day to day living, for someone who is particularly suffering from panic attacks, these are not advisable because they are triggering factors
4.) Develop relaxation techniques – begin to learn how to relax. Part of the technique includes checking with your thinking, doing some positive self-talk, and connecting to yourself.
5.) Choose a healthy lifestyle – this may already sound a cliché to some but these are the 3 specific lifestyle changes that you can start working on.
Reach out to people – talk about what's happening
Exercise regularly – nothing fancy or complicated. A simple walk around your neighborhood or dancing to a tune in your living room will do. Any physical activity to get rid of any adrenaline in the body is what it takes.
Get enough sleep – go to bed early at night, stop scrolling on your cell phone while you're ready to go to bed, and stop thinking about what you didn't get done in the day. Relax and be ready to call it a day.